Real Estate News, Tennessee
WindRiver on Tellico Lake - Full Steam Ahead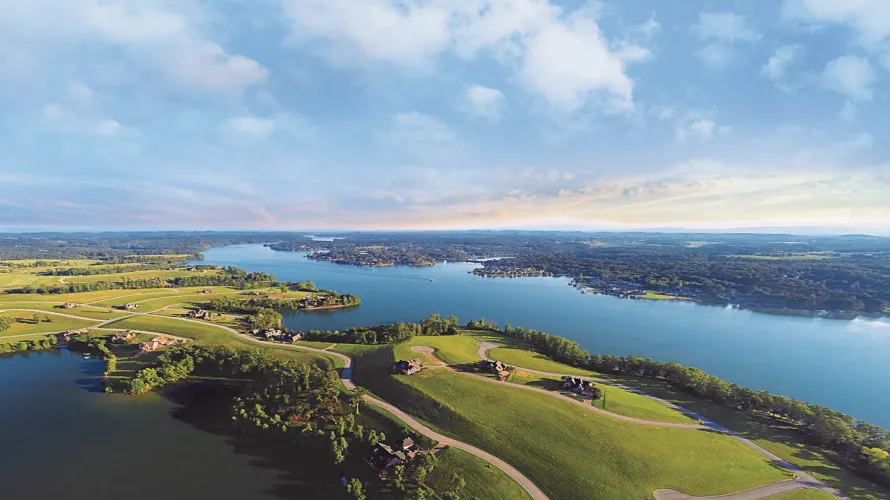 Published on April 23, 2015
RELOCATING TO TENNESSEE
The spring brings warmth and colorful flowers. Just in time for spring, new construction and upgrades are also blossoming at WindRiver golf club, one of the newest waterfront retirement communities near Knoxville, Tennessee. Spread across 687 acres on the shores of Tellico Lake, 350 homes are planned and 200 of them will be lakefront homes. 
Currently under construction, low maintenance carriage homes in the Highlands neighborhood near the amenity campus. The spacious carriage homes feature English Country architecture with an emphasis on outdoor living space. Homes prices in the gated community range from the mid $400k's to almost $3 million. Approximately 40 homes have already been built to date. 
Folks interested in relocating to Tennessee won't want to miss seeing everything that's happening at WindRiver. Not only is the real estate developer on a mission to build the best lake homes, he's pouring millions of dollars into the amenities at one of the prettiest trophy properties on the lake. More than $1 million is being spent on enhancements to the property's 18-hole championship Bob Cupp golf course. Golf amenities include a golf clubhouse, practice range, golf carts, and bag service. The golf clubhouse will be re-done too. Construction is scheduled to begin in 2017.
The WindRiver Marina on Tellico Lake is also getting a facelift. A $1.5 million expansion is taking place which includes additional covered boat slips and an advanced security and docking system. The WindRiver Marina currently has 81 slips with an additional 37 more covered slips to be completed soon. 
The Sports and Wellness Club is under construction and includes a resort-style zero-entry pool, fitness center, saunas, event hall, saunas and ball courts.
WindRiver golf club is all about lakefront luxury and living. We applaud the developer's "full steam ahead" attitude and investment into one of the best places to live in the south. Relocating to Tennessee is a great idea for many people who love the outdoors and long for a lower cost of living. Many of them gravitate to Tellico Lake after they discover the scenic beauty and quality of the lake. It is one of the cleanest lakes in America. Tellico Lake has been ranked third nationally as the Best Place to Boat in the U.S. by Boating Life Magazine.  With 373 miles of shoreline and a passage way leading to the Gulf of Mexico, Tellico Lake is the obvious choice to find the best lake homes.
If you'd like to tour WindRiver or any of the nearby waterfront retirement communities, contact our trusted colleague Karen Millikan of On the Lake Realty at 423-519-3258 ext 1. She's lived on Tellico Lake for over a decade and is one of the most knowledgable people we know when it comes to lakefront property.
Other Real Estate News