Real Estate News, North Carolina
Smooth Sailing and New Amenities at River Dunes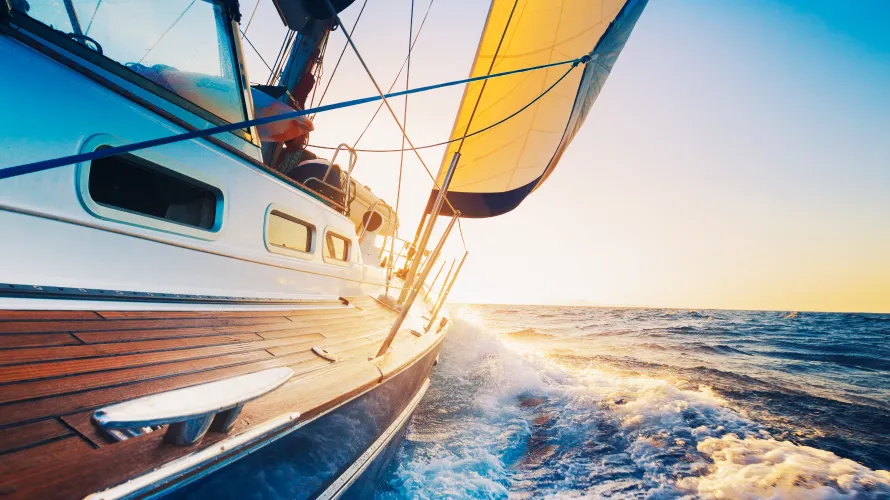 Published on May 27, 2015
A BOATER' S DREAM COME TRUE
Looking for the ultimate waterfront lifestyle? You need to look no farther than the award winning boating community of River Dunes. In our opinion, this coastal community features the finest boating amenities between the Chesapeake Bay and Florida. Located only minutes from the Intracoastal Waterway (ICW) at Mile Marker 173, River Dunes Marina and Harbor Club is conveniently located near the Outer Banks and Crystal Coast of North Carolina. Just a few miles from the sailing village of Oriental, NC, River Dunes is also Real Estate Scorecard's three time Bliss Award winner for Best Boating Community of the Year.
To add to previous accolades, a recent issue of Power and Motoryacht magazine, named  River Dunes one of the Top 25 Marinas in North America.  The magazine collaborated with readers, friends on social media, and Marinalife to create a list of the best places to dock in North America, based on actual boater's experiences. An un-named reader who provided an endorsement for River Dunes' inclusion in the list stated, "I have visited most marinas between Annapolis and Hilton Head, and this marina is the crown jewel." Grace Harbor is also consistently receives five star reviews from the boaters who visit and rate marinas on ActiveCaptain.
Boaters appreciate the world-class marina facilities, including floating docks within a protected 28 acre inland basin harbor that offers high speed fuel and many other boater conveniences. Both transient and leased slips are available at the through the Harbor Club. Other amenities at River Dunes include a private Harbor Club with both casual and fine dining options, a pool and spa, Har-tru tennis courts, and work-out facility. Bicycles, canoes, kayaks and paddleboards are available, along with guest boater facilities that include steam showers and laundry.  Six charming harborside guest cottages offer accommodations for friends and family of residents, guest boaters and visitors who are exploring the area and community.
A full schedule of land and water based activities and events are always enjoyed by River Dunes owners, guests and marina visitors.  Recently, the inaugural concert took place at River Dunes' newest amenity, the outdoor Amphitheater and Performing Arts Pavilion located on the marina in the Harbor Village. The concert was presented by the Pamlico Musical Society and featured a spectacular performance by Jeremy Davis and the Fabulous Equinox Orchestra out of Savannah, GA. The creative, talented and versatile 9 piece band performed popular favorites from the Great American Songbook as well as "toe-tapping" Motown hits under the starry skies. With over 200 tickets sold, River Dunes residents and friends enjoyed picnic dinners on the lawn, along with great music, while watching the sun set across Grace Harbor. Future concerts and other events are planned for the Pavilion this year, part of the award winning North Carolina waterfront development.
Construction of new homes and amenities continues to generate excitement at River Dunes. In addition to the Amphitheater and Performing Arts pavilion, the Provision Company is anticipated to be completed in early fall. Located just across the street from the Harbor Club, the Provision Company is designed by Historical Concepts of Atlanta, GA and constructed by ARK Development of North Carolina.  Additional structures in the Harbor Village will include a post office, workout facility, a café with indoor and al fresco dining, and retail space.
Additionally, several new custom homes are under construction at this time, with the first custom new home in the Summerplace expected to be completed by mid-summer.  Other neighborhoods that will feature new custom and model homes coming out of the ground this season include Broadwaters and Boat House Row.
On the weekend of June 5-6, River Dunes was the site of the Hope Regatta. Sponsored by the Oriental Dinghy Club, this fun-filled raised over $6800 to benefit Hope Clinic, a volunteer service that provides free medical care to low income residents of Pamlico Country. Hope Clinic provides over $2.5 million in free primary care, lab work, dental care, mental health services, chronic disease treatment specialist referrals to those in need.
The Annual Oriental Dragon Boat races will be held at River Dunes on August 14-15, 2015. This 2-day event will feature Dragon Boat paddlers who move in unison combining strength with teamwork, rowing in boats whose unusual designs originated in ancient China. Dragon Boats are the world's largest flat water racing canoes and are propelled by a crew of 20 plus a drummer and steersperson.  Funds raised from this event benefit local non-profits, including Wounded Warriors.
With summer time and boating season in full swing, now's a great time to visit and get to know why River Dunes is one of the best places to live in North Carolina.
Call River Dunes direct at 800.975.9565 to schedule a tour and for Discovery Package availability.
Other Real Estate News