Real Estate News, North Carolina
Wilmington North Carolina - Cool Summer Events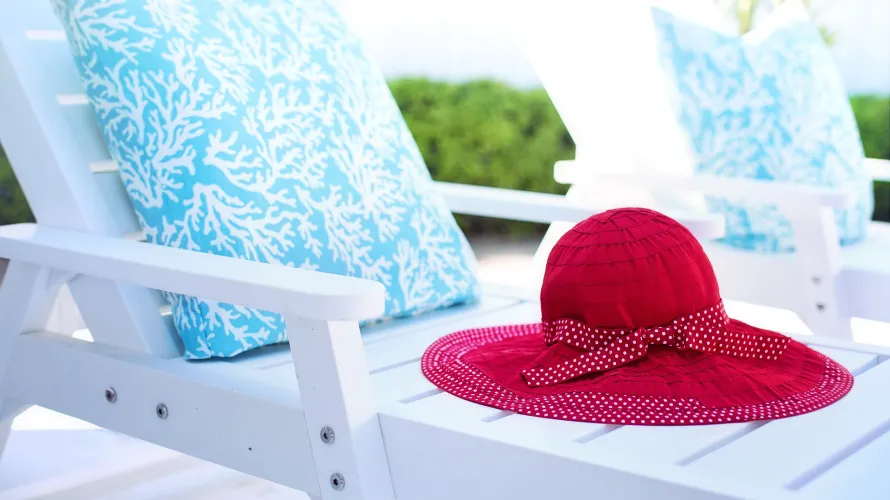 Published on June 12, 2019
There's no denying that Wilmington, North Carolina, a premier riverfront city, is full of sweet summer Southern charm. This region ranks high in utmost desirability-- Wilmington is hands down a hub for culture, entertainment, and plenty of water recreation.  Those who settle into their new homes in Wilmington NC, take no time at all to discover the incredible life style waiting just outside their front door.  There are plenty of other convenient assets to make the move to Wilmington more year round enticing—an international airport, a regional teaching hospital, plenty of advanced educational opportunities at its university and college institutions, as well as several substantial corporations to create a strong local economy.  Summer is one of the sweetest times of year to visit when you and your family are discovering Wilmington NC real estate.  Music, art and entertainment happen round the clock and this awesome island beach location has been nationally-recognized as one of the top surfing destinations in the world.  The gorgeous water also draws both inshore and offshore fishing aficionados with new homes in Wilmington NC who can participate in tournaments and competitions to their heart's content.  Plenty of spectators gather for some reel exciting entertainment. All that's Happening in Wilmington this Summer:     • The Downtown Concert Series; May 24-August 30. Free live entertainment, with touring bands and local performers playing from 6:30 to 10 pm at the Riverfront Park located on Water Street.   The opening band begins at 6:30 and the headliner follows at 8 pm.  There's always plenty of food, beer and wine for sale.  Alcohol wristbands are sold for a dollar per person, and beer and wine tickets are sold at $5 a piece. • June 14—6:30 pm; Funky Monks (Red Hot Chili Peppers Tribute)• June 21—6:30 pm; The Wildflowers (Tom Petty Tribute)• June 28—6:30 pm; 20 Ride (Zac Brown Tribute)• July 5—6:30 pm; Hey Johnny Park (Foo Fighters Tribute)• July 12—6:30 pm; Red Zeppelin (Led Zeppelin Tribute)• July 19—6:30 pm; Eaglewing (Eagles Tribute)• July 26—6:30 pm; Wrong Way (Sublime Tribute)• August 2—6:30 pm; Suggesting Rhythm (Grateful Dead Tribute)• August 9—6:30 pm; 42 (Coldplay Tribute)• August 16—6:30 pm; ZZ's Best (ZZ Top Tribute)• August 23—6:30 pm; Breakfast Club (80's)• August 30—6:30 pm; Departure (Journey Tribute) Festivals, Events and Concerts: • The Cape Fear Blues Festival; June 21-23;  Scott Ellison Band, The Rhythm Bones, Catesby Jones and  the Fat Bastard Blues Band all at the Rusty Nail Saloon, Finkelstein's Music and other venues in Historic Downtown.  A three-day all-blues celebration featuring  live concerts, a blues workshop, an all-day blues jam, and more!  • Lumina Festival of the Arts; July 12-28; Keenan Auditorium, Cultural Arts Building; "Enjoy an extraordinary roster of artists featuring opera, theatre, dance, film, music, visual arts and performance poetry at this 16 day festival." • Neil Sedaka; June 21; Wilson Center. • Don McLean; June 29; Wilson Center. • The Edge Music Series; 8 pm-12 am; June 14, July 7, August 29, September 29;live beach music at the SeaWitch Café & Tiki Bar. "Fill your summer nights with tunes by the sea as you drink, dine and dance the night away." Cover varies; visit website. • Airlie Gardens Summertime Concert Series; every 1st and 3rd Friday through September 20th.   Concerts are from 6pm-8pm each scheduled evening and are open to the general public with advance ticket purchase; June 21, Dung Beatles; July 5, Wilmington Big Band; July 19, Signal Fire; August 2, Massive Grass;  August 16, Bibis Ellison;  September 6, Jack Jack 180; September 20, L Shape Lot. • Bellamy's Jazz at the Mansion Concert Series; smooth jazz the second Thursday every month of summer through September. • 2019 Historic Downtown Marketplace;  Sundays, April 22 – October 28, 2018; 10 am-3:30 pm; N Water St. between Market St. & Princess St. adjacent to Riverfront Park; open air, arts and crafts market featuring handmade items from local artisans and craftspeople with music. • Riverfront Farmers Market; Saturdays through November 23; Dock St. between S Front St. & S 2nd St.; 8 am-1 pm; open air, curbside, farmers market featuring local farmers, producers and artisans with music.  Fresh fruits and berries, vegetables, plants, herbs, flowers, eggs, cheeses, meats, seafood, honey, baked goods, legumes, pickled items, jams and jellies, wine, art, crafts and more. 
Shopping at a Glance
: Galleries, jewelers, antique shops, book and record stores, floral and gift shops, home décor stores, cigar shops, clothing stores, toy and candy shops, health food shops, popcorn shops, vintage shops, wine stores, candle shops, hat shops, shops for foodies from sweets to Italian markets to olives, surf and skate shops, outdoor recreation shops, bead and gemstone stores, pet stores, garden shops and Christmas shops. 
Entertainment at a Glance
: billiard and pool rooms, theaters, amphitheaters and play houses, opera rooms, piano bars and lounges, chocolate and wine bars, comedy rooms, and night clubs, film festivals, brew boats and hookah bars and breweries to sample and tour. 
And for the Foodies, the Produce and Seafood are Straight from the Farm and Sea
: coffee houses, pizzerias, sea food grills, homemade ice cream shops, bistros, unique delis and cafes, American grills, oyster bars, German cafes, Thai, Fresh Mex, Burrito Barns, French cafes and wine bars, hot dog cafes, sushi bars, sweets and treats, artisan cupcakes, waffle houses, bagel cafes, fresh donut shops, cheese steak, steak houses, and seafood shacks.   
Museum, Walking Tours, Parks and Morse
:  Bellamy Mansion Museum of History and Design, Wilmington Railroad Museum, Museum of the Bizarre, Children's Museum, Cape Fear Museum of History and Science, horse drawn carriage rides, Hollywood Location Walk, Historic District Walk, Two-mile River Walk, Haunted Pub Crawl, Haunted Cotton Exchange Tour, Ghost Walk of Old Wilmington, Wilmington Water Tours, Adventure Walking Tours, River Walks, Skate Parks, Brewery Tours, Bailey Theater Park, Battleship North Carolina, and historic Burgwin-Wright House and Gardens, Fort Fisher State Historic Site.
This summer promises to be a spectacular one for those with new homes in Wilmington NC as well as for those who are just beginning to look for Wilmington NC real estate.
Come visit this accessible coastal city, soak up the sun and dive into the water of the three island beaches, and discover a charmingly idyllic life that's simply awaiting you!
Other Real Estate News