Real Estate News, Georgia
Big Canoe - Life Here is Wonderful and This Good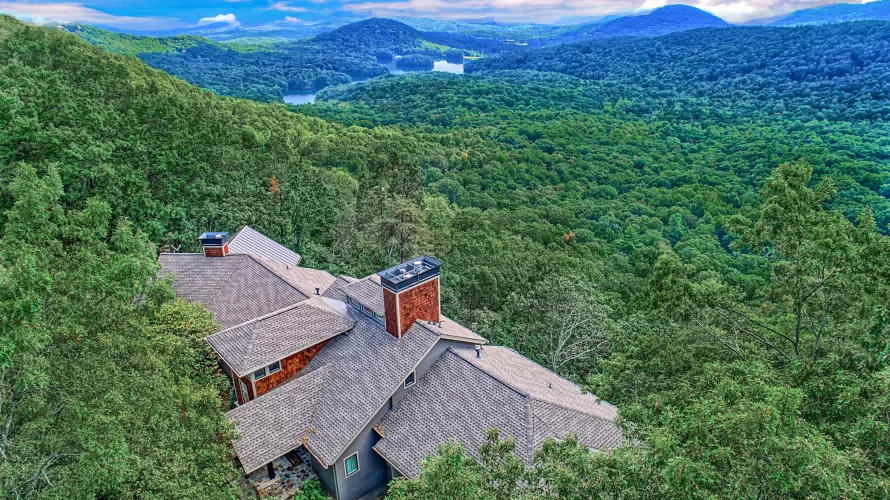 Published on October 19, 2017
A picture says a thousands words but a video says it even better. Knowing that, in the summer of 2016, Big Canoe teamed up with resident and commercial photographer/videographer, Mark Green, to visually help tell the story. Big Canoe is gated mountain community spread across eight mountains near Atlanta, in the Blue Ridge Mountains of Georgia.
Over a full twelve months, Mark captured more than 300 hours of footage not limited to, drone's-eye views of stunning mountain landscapes, community events and social gatherings, native foliage and wildlife, mountain homes, changing seasons and holidays and so much more; all taken right at Big Canoe.
The condensed "cinematic experience" shows a uniquely beautiful and expansive community where views of the Atlanta skyline can be seem from the mountain's summit on a clear day. With more than 8,000 scenic acres, over 50 clubs/organizations and about 2,700 mountain homes, it can seem daunting to comprehend all that this community truly has to offer. The simple reality is it offers 365 days of active living, 4 colorful seasons and is a very friendly place to live with tons of fun things to do in Big Canoe.
Property owners describe Big Canoe as "the best kept secret in the country".  After spending a month there, we agree. The low density master planned community offers privacy in a park-like setting. Not only is the scenic beauty pleasing, but the comprehensive wellness and sports amenities make it exciting to live here too. Lifestyle amenities include 22+ miles of nationally recognized hiking trails leading to two cascading waterfalls, 18 holes of championship golf, a 16,000 square foot wellness center, 10 tennis and pickleball courts, three sparking fresh water lakes and an impressive lodge-style lakeside clubhouse.
The collection of Big Canoe homes for sale are as exquisite and diverse as the community. We found an immaculately renovated luxurious Estate has long-range lake and mountain views from every angle. The cost to complete this dramatic transformation was just shy of $1,000,000 & makes for a very special one-of-a-kind showcase home that delivers rustic elegance w/ European flair. With 5 bedrooms, 4 baths and 3 half baths, not a single detail has been overlooked; from the Montana barn wood used on the ceiling in the downstairs bedroom to the custom hardwood range cover in the kitchen. This home at 1141 Falcon Heights is priced at $1,399,000.
Big Canoe offers a full spectrum of home styles and price points. From low maintenance re-sale townhomes and villas priced in the low $200's near amenities to lakefront or golf course homes priced above the $500's. You'll even find a number of showstopper Big Canoe homes for sale priced over $1 million. Retirees and families of all ages continue to choose Big Canoe because of the high quality of life it offers. It is also convenient too to the big city too! Just over an hour's drive to south is the north side of Atlanta. Many of the residents commute on a daily basis because getting to and from the mountains near Atlanta is easy via Interstate 75.
After watching the new Big Canoe video, we hope you feel inspired by the sense of community, picturesque landscapes, endless adventure and possibilities within Big Canoe.
Other Real Estate News