Healthy Living, Lifelong Learning
Osher Lifelong Learning in Northern Georgia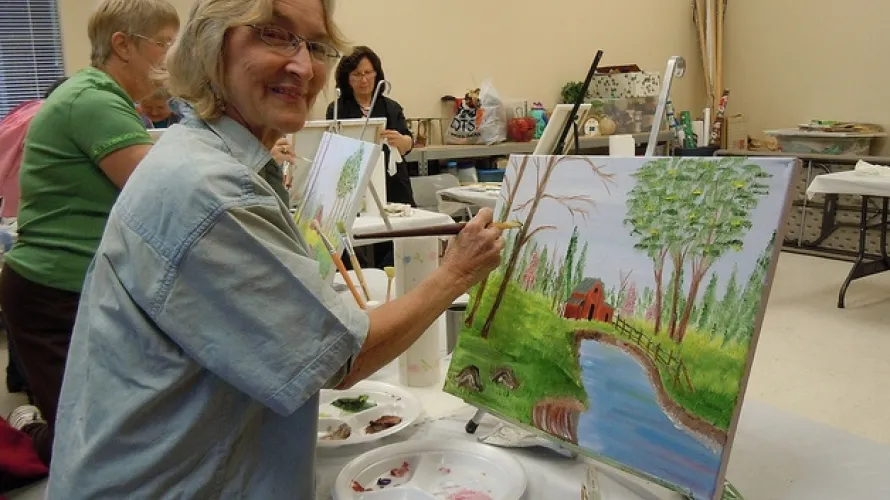 Published on October 25, 2011
Seniors finishing high school may have anxiety about going off to college, while retirees are excited about finding the best college towns to retire where they can enjoy active lifestyles while maintaining brain fitness. Georgia is proactive in attracting retirees by phasing out retirement state income tax on income up to $130,000 for joint filers. Did you know Georgia also amended their constitution reducing college tuition costs for persons age 62 and over? This program in Georgia is called Amendment 23. Our focus is on the two northern Georgia mountain towns; Dahlonega and Athens who have quite a line up of excellent college courses for mature adults over age 62. Take a look at the 2011 fall semester class schedule:
Brenau University Lifelong Learning Institute ( BULLI ) in Gainesville Georgia
BULLI's Center for Lifetime Study fall semester courses include:
Listen and Understand Great Music
American Turning Points - Design or Chance
Women's Roles in the Civil War
The Evolution of Military and Domestic Surveillance
Growing Up, Growing On, Growing Old
Health, Wealthy and Wise
Beginning Computer 
Reading, Writing and Revising Poems
Tai Chi
Introduction to Calligraphy
Drawing and Painting in Pastels
U.S. Naval History
Social Media by the People, For the People
North Georgia College and State University in Dahlonega
The North Georgia Continuing Education fall semester classes focus on creative, recreation and business studies:
Photography - Beginner, Intermediate and Advanced
Appalachian Community Studies
Fall Gardening Travel
Pottery

Sewing
Infused Glass
Hiking the North Georgia Mountains
Ballroom Dancing
Holiday Decorating
Computers
Language
University of Georgia Osher Lifelong Learning Institute ( OLLI ) in Athens
The Osher Lifelong Learning Institute fall semester course list:
African American Quilters in Northeast Georgia
An International Social Business in Today's World
Art: Drawing More Than Files
Collecting East Asian Paintings
Consumer Protection
Conversational German Critical
Reading Short Stories
Exoplanets
Famous Literary Utopias
Great Books
Jimmy Carter Post Presidency
Leaving Footprints
Military Justice System
Modify Your Home to Age in Place
Mythology
Noahide Law
Organize, Downside and Uncover
Pearl Harbor
Reverse Mortgage Basics
Science and the Supernatural
Service Dogs in Action
Tai Chi Easy
Technologies for Aging in Place
The Grand Tour & Your Travel Guide
Tribute to Tony Curtis
V.A. Pension Benefits
Weather and War: How the Weather Affected the Civil War
As 79 million Baby Boomers age, it makes sense the selection of lifelong learning courses will increase dramatically as seniors over 62 understand the importance of brain fitness. When we search for where to retire, consider college towns in Northern Georgia with successful lifelong learning courses already in place. Don't rule out teaching something you have mastered at these campuses your peers would enjoy.
We're excited about what's happening in these three best college towns Dahlonega Georgia, Athens Georgia and Gainesville Georgia. Click on each city's link to learn why these cities are so special. We've scored a number of quality master planned communities in these towns worth taking a look.
It's our pleasure to help with you with your search. Send us your wish list and we will respond quickly with the best matches. This is how we help folks in this real estate market. Write us at info@communityfinder.com or call us toll free at 866.384.1799
Keep your thinking muscles stretched to maintain brain fitness by attending lifelong learning courses in the best college towns in Georgia.
Other Real Estate News